Facebook has pictures of past litters
Graceful Golden Paws | Facebook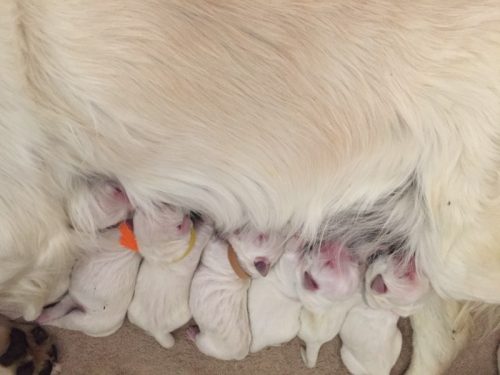 Gracie – We had a natural tie with Gracie & Winston.  This will be her 4th and final litter.
Gracie will be retired after this breeding season.  She has the most awesome puppies with exceptional temperaments.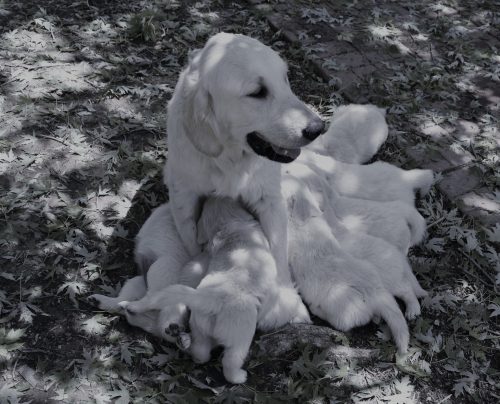 "Mama Gracie" with prior puppies
  Jo and Molly have a repeat pairing with Winston.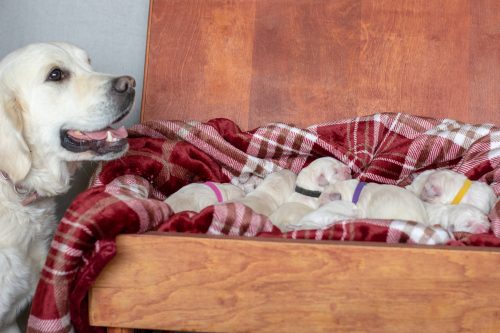 Graceful Golden Paws | Facebook
Please fill out a puppy inquiry to help us get to know future families.  Deposits can be placed to hold a puppy until pick up.
Puppy picks happen in the order deposits come in.