Puppies are here- see more under available puppies.
Gracie current Pup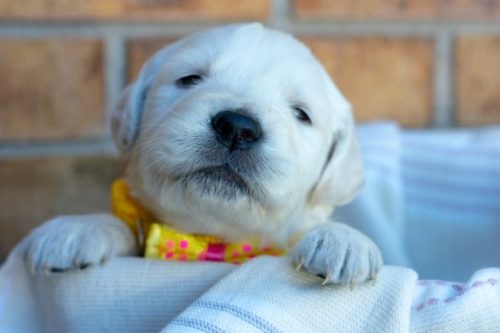 Miss Jo Current Pup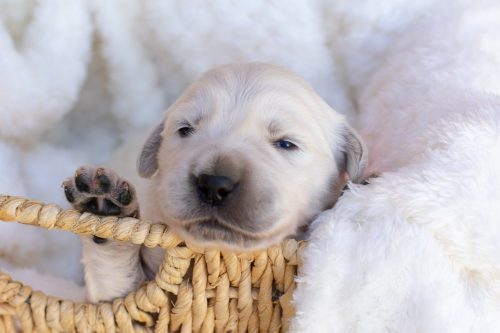 Molly Current Pup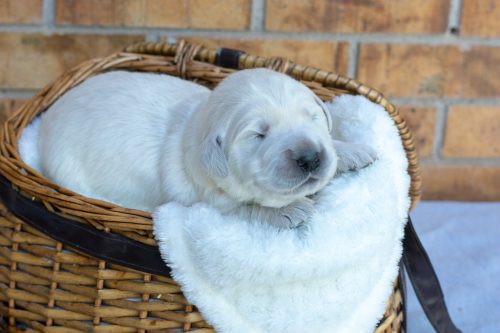 Molly – Winston – Jo
English Cream Golden Retrievers
719-246-1830
Puppies are here- we have available Male & Female reservations 2023!!!!!
Homegrown, Family raised, 100% English Golden Retrievers. Each puppy is carefully tended so that it can add a touch of grace to your family.  Born in the kitchen and raised in our home while surrounded by family that's our definition of homegrown. Puppies are bred for temperament and wonderful golden retriever characteristics, that make them a fantastic addition to your home.  At Graceful Golden Paws we believe that the right temperament and the right breed, raised the right way equal the perfect family companion!  Mr. Ajax Golden Paws comes from amazing genetic tested bloodlines, testing clear for over 164 genetic diseases. Miss Sadie came out of a long line of European Champions, now their daughters, Miss Molly & Miss Jo continue that lineage. Molly and Jo are following in their parent's tradition of beautiful puppies.  Molly and Jo are paired with Winston who is bringing clear genetics panels, health testing, and health tested lineage to pass on to his pups! Puppies are Microchipped, vaccinated, guaranteed, come with 30 days of health insurance and more. Thank you for visiting.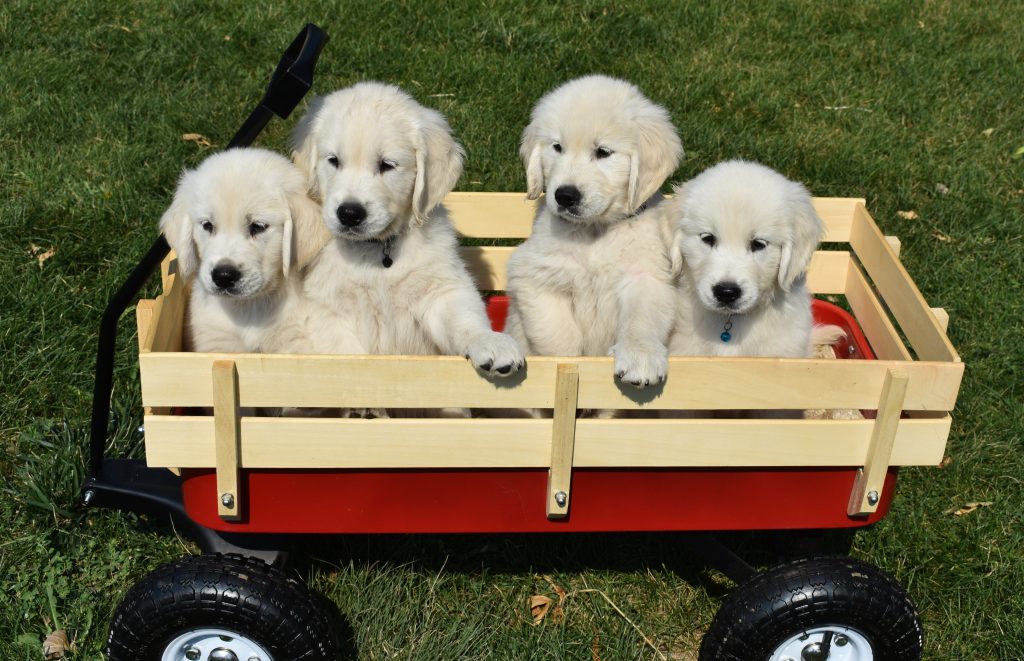 Graceful: having or showing grace or elegance; showing grace of movement, form, or proportion
We love our English Creams they are the definition of the word graceful and we would love to share this with your family too.