Raising English Cream Golden Retrievers
Fill out Puppy Inquiry to be added to the notification list for upcoming litters.
********Sweet Litter born 4/20/2021  Reserved********
Homegrown, Family raised, 100% English Golden Retrievers. Each puppy is carefully tended so that it can add a touch of grace to your family.  Born in the kitchen and raised in our home while surrounded by family that's our definition of homegrown. Puppies are bred for temperament and wonderful golden retriever characteristics, that make them a fantastic addition to your home.  At Graceful Golden Paws we believe that the right temperament and the right breed, raised the right way equal the perfect family companion! Miss Gracie Moondust comes out of 2 International Champions. Mr. Ajax Goldenpaws comes from amazing bloodlines. Miss Sadie out of 2 Champions herself has been imported from the Ukraine from a long line of European Champions.  Thank you for visiting.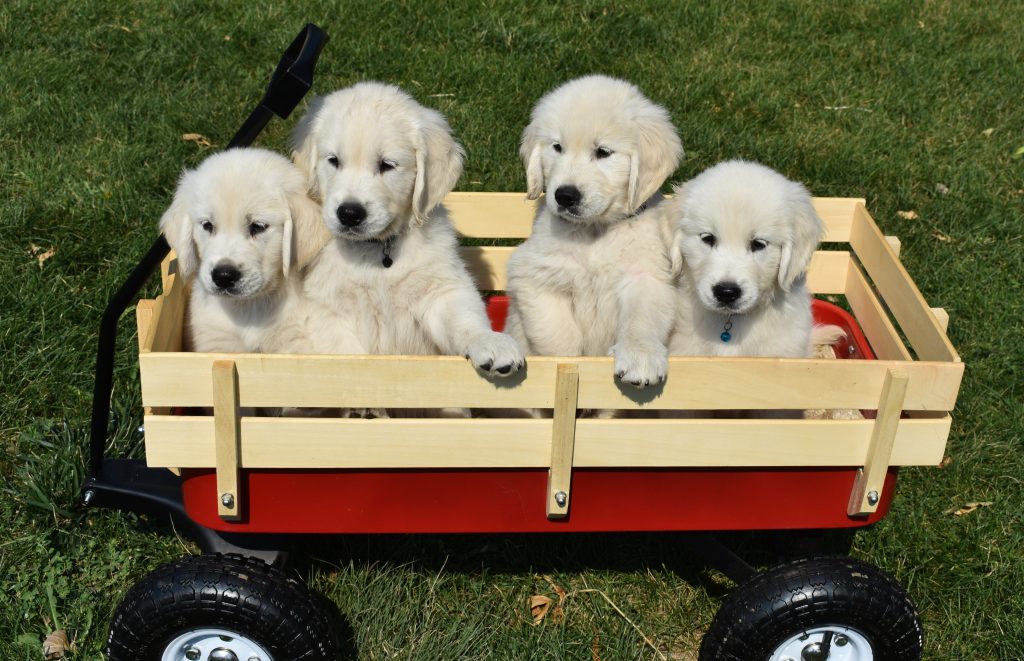 Graceful: having or showing grace or elegance; showing grace of movement, form, or proportion
We love our English Creams they are the definition of the word graceful and we would love to share this with your family too.